Former Regional Manager at Chase Manhattan Mortgage Corp. Wins More Than $6 Million in Employment Discrimination Lawsuit
Once liquidated damages equal to the amount of the verdict as well as prejudgment interest are added in -- both are mandated under the FMLA -- the former employee's recovery could fall somewhere between $6.2 million and $7.6 million, according to Amanda A. Farahany of Barrett & Farahany, who represented plaintiff Nicholas Lore.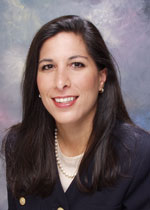 FMLA Verdict Could Cost Chase Manhattan $7.6 Million
Janet L. Conley, Law.com, Fulton County Daily Report, 04-03-2008
A highly paid former regional manager at
Chase Manhattan Mortgage Corp.
has won a federal jury verdict of more than $2.2 million in an employment discrimination suit alleging violations of the
Family and Medical Leave Act
.
Once liquidated damages equal to the amount of the verdict as well as prejudgment interest are added in -- both are mandated under the FMLA -- the former employee's recovery could fall somewhere between $6.2 million and $7.6 million, according to Amanda A. Farahany of
Barrett & Farahany
, who represented plaintiff Nicholas Lore.
Farahany said she will file a motion later this week to seek attorney fees.
The win caps four years of litigation that went beyond whether Lore had a serious health condition meriting time off under FMLA. The sides sparred over whether he quit his $600,000-a-year job or was fired from it and whether Chase retaliated against Lore for bringing his action. The company also accused Lore of stealing trade secrets, a charge that could have undercut his recovery.
Lore's underlying problems with his employer began in late 2001 or early 2002, after he'd worked for Chase for about a year.
According to some of Lore's filings and an earlier court order, Lore told his supervisor that he felt ill, needed to rest and get a physical examination because of pain that prevented him from sleeping more than a few hours a night. Specifically, Lore said he suffered from pain in his groin and when he urinated -- plus knee pain from a 1960s-era military service injury, which rendered him 30 percent permanently disabled.
According to Lore's account -- which his employer disputed -- Chase was aware of Lore's knee disability when he was hired.
Eventually, according to Lore's deposition, he told his supervisor he needed to take a vacation or use FMLA time and asked which would be appropriate.
Lore alleged that his manager told him he could take time off once the company hired another manager to handle some of his duties. But months passed, and no manager was hired. In April 2002, according to court documents, Lore again approached his supervisor about taking time off. The supervisor, Lore said, agreed to discuss the issue with others in the company and get back to him.
What happened next, according to Lore's complaint, is that the company began trying to shove him out. The day after the conversation, he said, the manager's assistant called Lore and said she was "sorry that (he was) leaving Chase."
Lore had no intention of leaving his job, his complaint said, but the same day, a direct report of the manager's called and said that Chase's regional operation manager had informed her that Lore had resigned.
Lore was alarmed, the complaint said, and called his manager several times but got no response. When Lore finally met with his manager, he was told that the company was accepting his resignation. Lore insisted he had not resigned, and the manager acknowledged that this was true, according to the complaint.
But in its pleadings, Chase said that Lore told the supervisor he was quitting -- and never mentioned his health concerns or a desire to take time off work.
Ultimately, an earlier court order says, Chase fired Lore in the spring of 2002.
Lore later was diagnosed with a large hernia and with prostate disease that required radiation therapy.
In January 2004, Lore filed an employment discrimination suit, alleging that he'd been denied FMLA rights and that the bank had fired him in retaliation for his attempt to exercise those rights.
About 10 months later, Chase filed a counterclaim, alleging that after Lore left the bank, he violated certain provisions of the
Georgia Trade Secrets Act
by selling confidential information about Chase's relationship managers' compensation plans to a competitor --
HomeBanc Mortgage Corp
. -- for $2,000.
In deposition transcript pages attached as an exhibit to Chase's counterclaim, Lore acknowledged that while working as an independent consultant after leaving Chase, he collected information via telephone from various employees at Chase and at four other banks related to their relationship managers' compensation, and then sold that information to HomeBanc.
Lore admitted in the deposition that he knew he was collecting proprietary, confidential information about Chase but also said he did not believe he acted dishonestly in selling the information.
He said that Chase's trade secrets counterclaim was made in bad faith and for the sole purpose of retaliating against his FMLA action.
Chase, in 2006, asked for summary judgment on the issues of whether Lore had proven he had a serious health condition meriting FMLA leave and whether Lore had violated the Georgia Trade Secrets Act.
In December 2006,
U.S. District Judge Willis B. Hunt Jr.
denied summary judgment on the issue of Lore's health. But he granted the bank's request for summary judgment on the trade secrets issue, finding that Lore had violated the law when he sold his former employer's confidential compensation information to a competitor.
That left a number of issues for a jury to decide, among them whether Lore was fired or had resigned, whether he had a serious health condition and what, if any, damages Chase had suffered from the trade secrets breach. Federal Magistrate Judge Linda T. Walker presided over the trial.
On March 17, a jury found that Lore did have a serious health condition, that he gave Chase proper notice of his need for time off and that he should get damages for lost wages and benefits.
The jury declined to award Chase any damages on the trade secrets violation.
Chase had asked that the jury reduce Lore's damages by not adding in any wages and benefits he earned after July 2004, when he violated the Georgia Trade Secrets Act, but the jury declined to institute that type of cut off, instead awarding Lore the full $2,227,241.
Lore, who is 63, didn't just win the full amount of his back pay and benefits, Farahany points out. He also dodged a legal bullet in the form of the trade secrets claim.
"I think the jury saw that the reason for the trade secrets claim was to try to limit the damages in the FMLA case," said Farahany. She represented Lore along with Benjamin F. Barrett Jr. of her firm and four
Morris, Manning & Martin
attorneys, including Tacita A. Mikel Scott, who handled Lore's trade secrets defense.
If the jury had found that Lore acted willfully or maliciously in violating the trade secrets act, Farahany added, Chase would have been entitled to attorney fees on that issue, plus treble damages.
Gary R. Kessler of
Irvin & Kessler
represented Chase, along with Ann B. Hale-Smith of his firm and William L. Pratt of
Everitt, Pratt & Latham
in Atlanta.
Kessler referred a request for comment to Tom Kelly, Chase's spokesman in Chicago. Kelly declined to comment on the jury's verdict or on the details of the case, but said that his company expects to file post-trial motions seeking relief from the decision Wednesday.
Kelly would not discuss what type of motion Chase might file, but according to some of Chase's court documents, it is considering a motion for judgment as a matter of law, a motion for a new trial or a motion to amend the judgment.
Chase on March 28 had already filed a motion to stay the execution of the judgment, urging the court not to require immediate payment. The motion noted that the judgment left "numerous issues yet to be resolved" -- including liquidated damages, prejudgment interest and attorney fees and costs issues -- and that the resolution of those matters would determine the total amount of Lore's award.
Chase also argued that it should not be required to post a security with the court because Chase's market capitalization of $147 billion and total cash on its balance sheet of more than $634 billion "should be more than enough to satisfy the Court and the Plaintiff of Chase's financial strength and ability to pay any judgment the Plaintiff may procure."
Farahany said she's not surprised that Chase is balking at the judgment, but added that she doesn't think it will do the company much good.
"This case was really based on the credibility of the witnesses, so the case really is down to one question: Did my client pick up the phone and say 'I resign,' or was he fired by his boss? It's a credibility question," she said. "The jury did, in fact, believe our client and did not believe Chase's witnesses, and that's really something within the jury's discretion. It's not a legal question, it's a factual question."
The case is Lore v. Chase Manhattan Mortgage Corp., No. 1-04-cv-0204.
Friday, November 26, 2004
The Georgia Trade Secrets Act has teeth
Atlanta Business Chronicle - by Dan Kolber
"Three may keep a secret, if two of them are dead." -- Benjamin Franklin Many businesses have employees sign confidentiality agreements requiring employees not to reveal company secrets. However, if you have failed to take this prudent step, all is not lost. Your business' trade secrets may be protected under the Georgia Trade Secrets Act which specifically provides that a contract is not required in order to recover damages for misappropriation of a trade secret.
Under this law, which actually consists of seven statutes, the cases hold that you have a valid lawsuit for misappropriation of trade secrets if you can prove two rather simple elements: You had a trade secret and the opposing side misappropriated the trade secret. Not much help there -- so let's define what a trade secret is.
In Georgia, a "trade secret" means economically valuable information that is not commonly known or available to the public. Also, you must take reasonable efforts to maintain its secrecy. This information may be valuable because it has potential to be valuable even though you haven't made a cent from it at the time of the theft. The trade secrets don't have to be in writing. The Act lists various types of information that are included in the definition of trade secrets such as formulas, methods, financial data and lists of customers or suppliers.
For example, last year in Georgia there was a case where a marketing company presented a packaging idea to The Coca-Cola Co. The court held the packaging idea was a trade secret because aspects of it were not publicly available; it had economic value and reasonable efforts were made to maintain its secrecy.
There are not a lot of cases in Georgia saying what "reasonable efforts" you must take in order to protect trade secrets. Common sense should be your guide. Certainly marking information "confidential" and only distributing the material on a need-to-know basis is a good start.
Someone "misappropriates" trade secrets under the Georgia Trade Secrets Act when she acquires trade secrets by improper means such as when she knows (or should know) that the person providing her the information obtained it improperly, such as by theft, bribery, misrepresentation, espionage or breach of a confidential relationship. But the Act specifically says that reverse engineering of a trade secret is not misappropriation. (Reverse engineering is what you did as a kid when you took apart your Dad's electric razor to figure out how it worked.)
So someone has ripped off your trade secrets. What do you do next? You can get an injunction against actual or threatened misappropriation. Even though the general rule in Georgia is a suing party doesn't get an award of attorneys' fees, there is an exception for trade secret misappropriation so long as the misappropriation is willful and malicious. But be careful because this can work both ways. If your claim of misappropriation is made in bad faith, you may get hit with attorneys' fees.
Instead of (or in addition to) bringing an injunction, you can sue the person who misappropriated your trade secrets for damages. Just make sure you do it within five years after you discover the misappropriation. If five years have already gone by, you may still bring the lawsuit if you can convince the court that you exercised reasonable diligence during the five years after the misappropriation but were unable to discover the misappropriation.
If you win the lawsuit, you will be entitled to collect the actual loss caused by the misappropriation plus the profits made by the person who misappropriated the trade secrets. If you didn't suffer any loss and the bad guy didn't make any money, then what do you collect? Answer: In this case the court may award damages in terms of what a reasonable royalty would be for the unauthorized use or disclosure of the misappropriated trade secrets.
The Georgia legislature is serious about protecting trade secrets. I know this because when the legislature is serious about enforcing a statute they provide for the award of attorneys' fee to the prevailing party, as we discussed above. And when the Georgia legislature is really, really serious about enforcing a statute, they provide for punitive damages, as they have done for the misappropriation of trade secrets. Punitive damages can be as much as twice the amount of damages otherwise awarded. That's a powerful incentive to keep lips sealed.
Kolber is an Atlanta attorney with Gambrell & Stolz LLP. E-mail him c/o Atlanta Business Chronicle (atlgrowth@bizjournals.com)
The Uniform Trade Secrets Act