JOHNIE MAE ALLEN

Still fighting, and once again a winner of an A For Accountability. From 2003: Johnnie-Mae is a woman of power. She says hello with such force that not only do you know she means what she says, but that she definitely says what she means. As an African-American mother of a very bright son, Timmy, she has learned to fight for him and what she believes in. No one fools around with Johnnie-Mae for too long. JM was thrilled when her son TJ received a graduation notice from Mr. Philip Santise the Principal of P811M, a special ed school on the Upper West Side, telling her that her son had been accepted into the full inclusion NOVA Program in Booker T. Washington MS 54.
The first year went well, then, after JM was elected to the PTA Board of Booker T. with Betsy Combier, President, and questions were raised about "Where's the money?" TJ seemed to be suspended every other day. He was reported by Principal Larry Lynch for drinking water between classes; he was suspended for allegedly speaking badly to a teacher, but the teacher was not allowed to speak with JM. Assistant Principal David Getz even called JM one day to tell her that her son was not attending any of his classes. When she showed up at the school, he told her that TJ was in his classes, and he told her "sorry, I had someone else's schedule." Larry Lynch sent JM a letter telling her that TJ had been suspended; he wrote the letter June 6 2002, he told her she must be at a meeting on June 6, and Mr. Lynch mailed it June 10. JM received the letter on June 11, 2002, and had never heard of a suspension. Then TJ was sent back to P811M without any notice to his mom, but The E-Accountability Foundation won TJ's return to Booker T at an Impartial hearing.
Jackie Kamin, a parent in the Delta Program, also a lawyer with Advocates For Children and the District 3 Least Restrictive Environment Coalition, and now appointed by Manhattan Borough President Virginia Fields to the Panel for Educational Policy, refused to help JM or TJ, and then told The E-Accountability Foundation to "mind your own business".
JM went to an impartial hearing with Betsy Combier, and was given a P3 letter for TJ and full tuition at a private school in Westchester. TJ missed his mom, so he transferred to A. Philip Randolph Campus High School, where the Principal has, during the 2004-2005 school year, suspended him 5 times without cause, and has now assured him that he will not pass his grade. Dr. Susanna Ross, the IEP evaluator for the Region, told TJ and Johnnie Mae that TJ was obviously emotionally disturbed, and, over the protests of his mom, his advocate, Betsy Combier, and his teachers, scribbled emotionally disturbed all over an IEP that she sent to JM two weeks after the IEP meeting. When the advocate asked that the IEP be completed at the meeting in accordance with IDEA procedural Safeguards, Dr. Ross told her she was stupid and didn't know anything. JM never gave up. JM and TJ, we follow your lead!
David Possner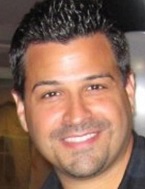 David Possner
David is an Assistant Principal at JHS 226 Virgil I. Grissom in Queens, and stood up against the Principal, Rushell White, in support of the excellent staff members who had been forced out of their jobs because of the discrimination, abuse, and hostile work environment created by Rushell White. He risked his own career, and his emotional well-being to say to the world via New York City newspapers and Parentadvocates.org Editor Betsy Combier, that no public school should be managed by fear and threats. We continue to help and support David as he proceeds through the Court system, making waves through an education system that no longer cares about kids or people of any age.
DEE ALPERT
died in 2011 but will never be forgotten by advocates for all children. She was a retired New York City-based attorney who handled cases throughout New York State for over a decade, and acted as consulting counsel in special education cases nationally. She is on the Professional Advisory Board of the Long Island Chapter of the Tourette Syndrome Association. Dee has been an incredible source of information to us at parentadvocates.org and has given us great insight into the New York City and New York State education system, and how these agencies do not always act in the best interests of the children they are supposed to protect and support. She has a website,
The Special Education Muckraker
, and here are some of her reports:
Feds Tank study of school sexual abuse
;
Special Education Survey: Document Alteration, Falsification and Forgery
;
9.3% Drop in Graduation Rates for Disabled Kids
;
Tactics & Strategy in Mediations and Negotiations
JOAN KLINGSBERG: Dr. Klingsberg, or "Joan" - is the real thing. She is a genuine, loving, brilliant educator and mother who is outspoken and blunt about getting kids what they need, when they need it, so that each and every child can be the best he/she can be. She is as open, transparent with her heartfelt love for young people of all ages, as you can be. There is nothing devious, malicious, or quiet about her personality. She fills a room with her energy the minute she enters it. She also has a brilliant mind and a creative spirit. She founded VOYAGES, a transfer high school, which succeeded and became a huge success because of her loving guidance.
But the New York City Department of Education needed to get rid of her because there were many charges on the school account which could not be justified. Shockingly, the Business Manager, Marcy Donohue, hired by New Visions For Public Schools, was in charge of overseeing these accounts and was fired, and then the higher ups decided Joan had to go. She was charged with 3020-a, and then, towards the end of the year-long arbitration, her Attorney jumped ship from pretending to defend Joan for the CSA (Principal Union), to becoming Deputy General Counsel for the Department of Education. The Arbitrator, Joel Douglas, terminated Joan anyway. Joan was not silenced, and filed a complaint against Douglas with the NAA, and against Guerra with the Departmental Discipline Association.
The students who knew her at VOYAGES love and adore her for her love and her assistance. We love her too.
HARRIS LIRTZMAN
is a person who believes in the rights of children in public schools to a free and appropriate public education (FAPE). The
New York Times wrote
, "A passionate fellow, this teacher warned his principal last fall that their Bronx public high school was routinely violating the rights of the most vulnerable children, those in need of special education. For speaking up, Mr. Lirtzman — who served as a deputy New York State comptroller before turning at age 53 to public-school teaching — saw his career ground to dust. He was denied tenure, and the principal, Grismaldy Laboy-Wilson, asked him to leave immediately. When he took his worries to the investigative arm of New York City's Education Department, the investigators opened a file on him instead...... the city's Education Department shoulders a heavy burden. It dedicates 18,000 teachers to special education. Each student is required by law to have an individual educational plan. But those words — "inconsistent special education guidelines" — are a not-so-lovely euphemism for violating the rights of underserved children....... (Mr. Lirtzman) had a wild toboggan ride of a time and came to love his students. Several parents said he was one of the best teachers their children ever had. But when the department denied him tenure and the principal forced him out, he had enough. He retired. His coda arrived a few days ago, again in the mail. The principal, Ms. Laboy-Wilson, filled out his final evaluation, in accordance with regulations. She rated him satisfactory over all. On a long list, she listed him as unsatisfactory in just two areas: He did not keep a professional attitude and maintain good relations with supervisors. If that's the price of dissent, suffice it to say Mr. Lirtzman can live with that."
HIPOLITO "POLO" COLON
: UPDATE February 2017:
Hipolito "Polo" Colon Jr.: The First and Finest Teacher Advocate/Warrior in New York City Dies at Age 67
Polo was a tenured teacher at PS 120 in Brooklyn NY, when he became aware that the principal of the school was not following federal laws protecting the children in her care at the school. He wrote down what he believed to be illegal actions by the principal and called in the NYC BOE investigators. He believed that he would be protected by local, State, and Federal whistleblower laws, and the investigators would look into his allegations. Instead, the NYC DOE "investigated" him, and removed him suddenly and without warning from the school. He became another statistic of the New York City "rubber rooms", or re-assignment centers, where tenured teachers who are whistleblowers are dumped, and where these potential firecrackers sit, day after day, at long tables. Polo sat in the room for almost 1 year, and, like most of the other 400+ teachers in rubber rooms around New York City, asked for, but never received the charges describing the 'crimes' that he was accused of doing. Then, in August 2006, he received a letter from NYC BOE General Counsel Michael Best saying that he would be terminated at the September 19 2006 meeting off The Panel For Educational Policy, due to his waiving of his right to a hearing. He did not waive his right to a hearing, and, unwilling to lose his salary (as his UFT representative said he would), he took steps to stop the BOE, The PEP, and NYSUT from leaving him without his job and his salary: he filed a lawsuit in the New York State Supreme Court pro se. Parentadvocates congratulates him, and hopes that his actions are repeated by all the other teachers dumped into rubber rooms unfairly and denied due process. See
NYC Teacher Hipolito Colon Makes History and Sues the NYC BOE, The Panel For Educational Policy, and NYSUT For Violating His Rights
Jim Calantjis
in his own words
: "I have been an educator for 20 years and presently work in a NYC Public High School. I was elected as a teacher representative to our SLT in 1998 and served until 2006.During that time, I was Co-Chairman(2 years) and Chairman(2 years)of our School Leadership Team. I became an advocate for SLT empowerment in early 2004 as I saw that the NYCDOE was not supporting the collaborative role of SLTs as mandated by State law and Chancellor's Regulations. As a result, SLTs were shut out of the budget process and Principals began to dominate teams.Due to lack of training and lack of DOE committment, most teams are not functioning today. My purpose is to support parents and teachers on SLTs through this web site." From Betsy Combier: I first met Jim in 2006, when he spoke at a meeting at the UFT about SLTs and whistleblowing. He is a very intelligent and dedicated person who has taken on the issue of school budgeting and has helped many people in New York City see what the NYC Department of Education has done and is doing to deny transparency to parents.

Nancy Swan
NANCY SWAN
is a former teacher, and she has had her commentaries published in USA Today, Biloxi Sun Herald, Mobile Press Register, Memphis Commercial Appeal Jackson Mississippi Clarion Ledger, and HNN.
Parentadvocates.org wrote about her story in 1997
. She lives in a body damaged by methyl isocyanate. Despite warning labels on barrels and the history lesson from the tragedy in Bhopal, the Long Beach Mississippi school board allowed a roofing contractor to apply a spray on foam roofing and coating products during the school day. The chemicals contained various compounds of isocyanate, including methyl isocyanate and toluene diphenol isocyanate. After three days of exposure in October 1985, over two dozen children and teachers, including Mrs. Swan, were left with serious and permanent damage to respiratory and nervous systems. Swan's soon to be published book,
Toxic Justice
, describes her metamorphosis from middle school teacher to ardent crusader for safer schools, environmental protection and judicial reform.
One of her editorials on judicial reform led to the conviction of half a dozen high profile attorneys and judges. Nancy Swan's husband is a professional editorial cartoonist. Three of his cartoons were published alongside her commentaries. Her commentary on the hazards for corruption whistle-blowers is posted on Transparency International's Barometer 2009. Nancy Swan is a supporter of Healthy Schools Network, Advisory Board vice president of POPULAR, Inc. a human rights organization. She also serves as Alabama Delegate leader for Amnesty International USA. She was been asked to be spokesperson and to participate in the EPA Indoor Air Quality Tools for Schools program in the southeastern region.
LARRY FISHER
, federal accountant, whistleblower; a founder of Taxpayers for Government Accounting Reform (
www.tgar.org
) and Whistleblowers for an Honest, Efficient, and Accountable Government (
www.government-insiders-forum.org
).
Larry has questioned the government's flawed accounting policies/standards and financial systems over the past 25 years. During that period he has tried to make government officials at all levels aware of the government's accountability problems, but finally realized that the government accounting and financial systems were never designed to work. "This self-imposed failure creates a never-ending, lucrative revenue source for revolving door bureaucrats and their corporate partners - accounting contractors and financial software contractors. Add the lack of meaningful Congressional legislation to hold self-serving, revolving door bureaucrats accountable or protect insiders who object; demented systems of rewards and punishments; deficient educational requirements for accountants, budgeting, and computer science positions; and you have all the ingredients for a government finance operation that works as planned - to fail"
Diogenes magazine
, FALL, 2005.
The Giraffe Heroes' Program
I worked with Ann Medlock and John Graham in the early 1970's on the establishment of a non-profit membership group called The Business Initiative. We looked at moral, ethical, and spiritual issues in the business world, and held seminars for business people who felt that their lives needed personal empowerment. Ann and John moved out West and have been looking for people who stick their necks out for more than 20 years. They have also designed Guides for schools that should be, we believe, in every school principal's office.
Betsy Combier
Moving people to stick their necks out for the common good; the world needs heroes, people with vision and courage, people who are willing to stick their necks out and take responsibility for solving tough problems, on the planet and on the block.
The Giraffe Project has been finding these heroes and commending them as "Giraffes" for over 20 years.
We tell their stories in the media, from podiums and in schools, inspiring others to stick their necks out.
We're training tomorrow's heroes.
ZACK KOPPLIN
as a high school senior took his state, Louisiana, to task for rejecting science - the study of evolution - in favor of creationism. Zack insisted that creationism is not science. He succeeded in throwing out the effort to change Louisiana textbooks, held Michelle Bachmann accountable for making false claims, and rounded up prominent Nobel scientists to support him.
Dr. Michael Zimmerman's article
has the following: "Zack recently began an effort to repeal an atrocious stealth-creationism law in Louisiana. The law, the Louisiana Science Education Act of 2008, encourages attacks on evolution to be taught in Louisiana's public schools under the banner of critical thinking. This is the only state law of its sort in the country and, as Zack so well points out, Louisiana students interested in science are being done a huge disservice by its very existence." Kudos to Zack Kopplin!
JIMMY KILPATRICK and GEORGE SCOTT
Jimmy saw, in 1999, a need to educate the general public on what was happening in education and our nation's schools, and he also believed in the power of the Internet.Today,
EducationNews.org
is the online newspaper of choice for anyone who has any interest in education issues.
George works with Jimmy, and is doing the first audit ever of the Texas Education Agency (TEA). He says that:
"The damage it has done and is doing to significant percentages of minority children in the name of public education accountability has profoundly disturbing connotations. Equally, the damage it has done to the principle of honest communication between state government and parents of children of all colors and academic skills has been eviscerated. Whether it has been the deliberate academic manipulation of its TAAS testing program or its use of statistical ploys to express results of its new TAKS testing program, the TEA has demonstrated once again that it is institutionally incapable of telling the truth, the whole truth and nothing but the truth about the academic skills of Texas students. The TEA has created vendor-driven 'solutions' that enriched private industries, rewarded politicians, educators and academicians, and seduced many organizations that have apparently lost sight of the morality and nobility of standing up without fear for academic integrity on behalf of our minority children who have become ping pong balls in this cynical, corrupt world of high stakes testing. Texas has created a system of public education accountability that is more about money and contracts than it is the academic futures of our children...In the blink of a year, grand assurances of noble achievements in terms of the academic equity gap and improved academic skills for minority students have given way to a courser reality that the TAAS-based "Texas Educational Miracle" was a grand lie.
There are groups out there that say they care about minority youngsters. With the TAAS' pretenses now shattered by TAKS, minority children can no longer afford the 'pretense' of that concern; it can no longer be tolerated. It's time for these groups to put up or shut up."
Previous Columns
by
George Scott
MATTHEW LACLAIR
heard his history teacher at Kearney High School in New Jersey, telling his students that if they didn't accept Jesus they would go to hell, there were dinosaurs on Noah's Ark, that there was no scientific basis for evolution, and that only Christians would be allowed in heaven. Matthew, a 16 year old junior, knew that the powers that be in the school - the adults - would not believe him if he told them what was being said, so he taped the teacher, David Paszikewicz. Then, many people retaliated against Matthew, but we think he deserves praise. So, we give him the A For Accountability Award with good wishes for the future! We hope that he never stops holding those who do something improper accountable for their actions. See "
Preacher Teacher in New Jersey is Taped by One of His Students, Then Held Accountable
".
HON. PROF. WANGARI MAATHAI
2004 NOBEL PEACE LAUREATE, Giraffe Heroine, Founder of
The Green Belt Movement
:
Wangari Muta Maathai was born in Nyeri, Kenya, East Africa in 1940. The first woman in East and Central Africa to earn a doctorate degree, Prof. Maathai obtained a Bachelor of Science (B.S.) in Biology from Mount St. Scholastica College in Atchison, Kansas, USA (1964), a Master of Science (M.S.) in Biological Sciences from the University of Pittsburgh, USA (1966), and pursued doctoral studies in Germany and the University of Nairobi before obtaining her Ph.D. in Anatomy in 1971 from the University of Nairobi. In 1976, she became Chair of the Department of Veterinary Anatomy, and, a year later, Associate Professor in the Department of Veterinary Anatomy, both at the University of Nairobi-the first woman in the region to attain those positions.
Prof. Maathai was active in the National Council of Women of Kenya (NCWK) from 1976 to 1987 and was its chairperson from 1981 to 1987. It was in 1976, while serving in the NCWK, that she introduced the idea of planting trees using ordinary people. She continued to develop the idea into a broad-based, grassroots organization called the Green Belt Movement (GBM), launched in 1977. GBM's main activity involved women's groups planting trees to conserve the environment and empower themselves by improving their quality of life. Through GBM, Wangari Maathai has helped women plant more than 30 million trees on their farms and in school and church compounds across Kenya.
In 1986, GBM established a Pan-African Green Belt Network. Over the years GBM has exposed a number of people from African countries to its community empowerment and conservation approach. As a result of GBM sharing its experiences and its belief in grassroots participatory methods to solve local challenges, a number of individuals have established GBM-like tree-planting initiatives in their own countries, or have used some of GBM's methods to improve their programs. To date, initiatives have been successfully launched in Tanzania, Uganda, Malawi, Lesotho, Ethiopia and Zimbabwe, among others.
In September 1998, Prof. Maathai launched a campaign formed out of the Jubilee 2000 Coalition. She played a leading global role as co-chair of the Jubilee 2000 Africa Campaign, which advocates for canceling the backlogged, non-repayable debts of poor African countries. Recently, her campaign against "land grabbing" (illegal appropriation of public lands by unscrupulous developers) and the rapacious "re-allocation" of forest land has received much attention in Kenya and the region.
In December 2002, Prof. Maathai was elected to Kenya's parliament with an overwhelming 98 percent of the vote. She now represents the Tetu constituency, Nyeri district in central Kenya (her home region). Subsequently, in January 2003, President Mwai Kibaki appointed her Assistant Minister for Environment and Natural Resources in Kenya's ninth parliament, a position she currently holds.
Wangari Maathai is internationally recognized for her persistent struggle for democracy, human rights and environmental conservation. She has addressed the United Nations on several occasions and spoke on behalf of women at special sessions of the General Assembly for the five-year review of the 1992 Earth Summit. She served on the Commission for Global Governance and the Commission on the Future.
Over the years, she and the Green Belt Movement have received numerous awards, most notably the 2004 Nobel Peace Prize.
Ms. Wangari Maathai died in September, 2011
.
ERICH MARTEL
taught AP U.S.History at Woodrow Wilson High School in Washington D.C. for 20 years. He is an outspoken whistleblower of students graduating from his school without meeting the graduation requirements, and on April 2, 2006, wrote Dr. Clifford Janey, Superintendent, D.C. Public Schools,
a letter describing his concerns
: "...Three weeks ago, I received from the Board of Education copies of the "official" lists of Woodrow Wilson High School June graduates for the years 2000 through 2005. Although most people think that the "official list" of June graduates sent to the Board of Education is the same list printed in the graduation day program. They are two different lists and can differ from each other by as many as 65 names (2001) or as few (!) as 35 names (2004).
Even these official lists are deceptive. In 2002, I reviewed the files of approximately 200 students whose names were listed in the June 11, 2001 graduation program. Seventy-seven had not legitimately completed Board of Education mandated requirements (altered grades, bogus). Sixty-eight of those names appear on the "official" 2001 graduation list that I saw for the first time three weeks ago, a "social graduation rate" of 34% (see Appendix for a description of the audit procedures employed, the variety of alterations and misrepresentations uncovered, and links to the news coverage).
The cover page of each annual Wilson graduation list summarized the number of graduates reported by each DCPS high school. I compared the "official" number of graduates to each school's October senior enrollment count, located on the SEO website (www.seo.dc.gov). When placed next to each other (see Chart B, below, p. 8), the contrast is startling.
Why? As my detailed, audit-level review of the Wilson H.S. Class of 2001 revealed, large numbers of students were certified for graduation despite failure to complete graduation requirements. .."
On August 17, 2006, he heard that he had been removed from his position in the AP U.S. History class at Woodrow Wilson High School. We believe this is retaliation and we congratulate Mr. Martel in his obtaining the assistance of the Office of the Inspector General to look into his allegations, not only in his school, but all public high schools in Washington D.C. See "
DC Whistleblower Erich Martel is Removed From His AP U.S. History Class at Woodrow Wilson High School, Wins an 'A For Accountability' Award
"
STEVE OREL, Interversity, and The World of Opportunity
522 students pushed out of school in Birmingham, Alabama
:
In what perilous direction is education heading when we view our students as "interfering" with standardized student achievement test scores?
Steve Orel
ShopMathEdu@aol.com
Steve Orel is the Assistant Director and Lead Instructor at the World of Opportunity adult education program in Birmingham, Alabama, where he is also an activist member of the Birmingham Human Rights Project.
Background to the pushout situation in Birmingham:
From out of the rubble which resulted from a skirmish with Birmingham City Schools over the misuse of standardized testing, arose a wonderful new program called World of Opportunity which offers exploration and discovery of careers, skills, adult education, and literacy to poor and working class adults and young adults in our community. Allow me to explain how this came about.
In March of this year, I noticed an unusual influx of high school students enrolling in the Birmingham City Schools Adult Education Program where I instructed. The students presented similar documentation from their high schools which stated, "Withdrawn. Reason: Lack of Interest." The mere fact that these students were standing in our classroom, eager to continue their studies, contradicted the notion of a "lack of interest," to me. These students told us they were not referred to our adult education program. They found us on their own initiative.
What was the meaning of these withdrawals?
When I asked my supervisors and other instructors what was the meaning of these withdrawals, I learned that the students who came to our program were administratively withdrawn prior to the administration of the SAT9 test. I found some other common characteristics. All of the pushed out students I came in contact with were African American teenagers. Many were not functioning at their grade level. Many had poor attendance habits. None had voluntarily withdrawn. Some had gone back to the school with their parents and guardians trying to get re-enrolled but they were refused. Several of the students were actually pushed out of school precisely on their 16th birthdays.
Even some of my superiors told me that the reason the students were withdrawn was to remove low achieving (i.e., low scoring) students out of the test pool with the aim of raising SAT9 scores. Six local high schools were placed on an academic alert status by the State Department of Education. Low SAT9 scores this year would mean school takeovers by the state, and the local Board of Education was apparently willing to do anything to prevent that.
Ms. Virginia Volker is one of two student advocate members (along with Ms. Mary Moore) of our local Board of Education. She inquired about the withdrawal situation at Board meetings, but could not get straightforward answers. When she raised her inquiry publicly, the local media began to cover the issue of the withdrawn students.
As my knowledge of the withdrawals increased I wrote a term paper for a course at UAB (University of Alabama at Birmingham), entitled, "In what direction is education heading when we view our students as 'interfering' with student achievement test scores?" The paper challenged the significance and misuse of standardized tests. The term paper documented the withdrawals and included statements from some of our students. Somehow, without my permission, my term paper was turned over to the Board of Education.
"Figures lie and liars figure," Mark Twain
At first the Board administration denied that there were any mass withdrawals at all. They said that they looked into the situation and there was no merit to the allegations.
Within a few days, they conceded that 115 students had been withdrawn at one high school alone, and by the end of July they admitted