From Editor Betsy Combier: All New York City public schools must have defibrillators and an employee trained to use this equipment in an emergency. On October 14, 2016, at Queens middle school MS 226, Assistant Principal James Randall fell to the floor, unconscious, in his office. A teacher in the office immediately called 911 and the main office. Principal Rushell White, who we have called the worst principal in New York City because of her harassment and abusive actions toward AP David Possner and others, did not call a CODE BLUE to get help to Mr. Randall. Rushell White is a liability to the New York City Department of Education and must be fired.
CODE BLUE and NYC Principal Rushell White's Almost Fatal Mistake
by Betsy Combier, Editor
October 28, 2016
From Editor Betsy Combier:
All New York City public schools must have defibrillators and an employee trained to use this equipment in an emergency, since 2002. On October 14, 2016, at Queens middle school MS 226, Assistant Principal James Randall fell to the floor, unconscious, in his office. A teacher in the office immediately called 911 and the main office. Principal Rushell White, who we have called
the worst principal in New York City
because of
her harassment and abusive actions toward AP David Possner
and others, did not call a CODE BLUE to get help to Mr. Randall. The MS 226 defibrillator is on the 1st floor, behind the security desk. However, no one at MS 226, ran to Randall with a defibrillator so that he would not be without oxygen reaching his brain for any length of time. The damage Randall suffered by Rushell White's neglect is unknown at this time.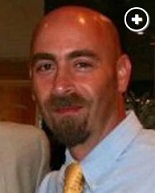 James Randall
Randall was revived by the EMTs, but remains in Jamaica hospital in the Intensive Care Unit. But clearly, by her neglect and/or incompetence, Rushell White is a liability to the New York City Department of Education and must be fired. Unfortunately and shockingly,
Ernest Logan, the President of the CSA
,
appointed Rushell White
to the
CSA Executive Board
in the spring of 2016. Why, no one knows, but he will put his political power behind his decision or he will look like a fool. Ernest Logan should resign as CSA President if he does not charge White with 3020-a.
Asked by reporters why she did not call a CODE BLUE, Rushell White's answer was that she was not in the school at the time. But my sources say that many people saw her in the main office at 9:00AM. Indeed, at around 8:25 AM, the loud speaker at the school announced that there was a car erroneously parked in the parking lot of the school in Rushell White's spot, and this car must be moved. So we know the loud speakers worked.
We need to make sure that Rushell White is fired.
Please sign the Petition
The New York City Department of Education has a history of not complying with laws and rules, including the State Law to have a working defibrillator in every school:
State Laws on Cardiac Arrest and Defibrillators
Public Access Defibrillation
AUTOMATED EXTERNAL DEFIBRILLATOR (AED) PROGRAM CHECKLIST, POLICIES AND PROCEDURES
New York State AED Law
AUTOMATED EXTERNAL DEFIBRILLATORS (AEDS) IN SCHOOLS
New York Education Law Section 917
Automated External Defibrillators (AEDs)
AED/CPR Program
Most NYC Schools Still Have No Defibrillators
(2003)
"
Most NYC Schools Still Without Defibrillators
By Art McFarland
(New York-WABC, January 7, 2004) - They are required by law, yet many schools in New York City are still not equipped with life-saving defibrillators. The devices were to be placed in schools a year ago, but Eyewitness News has learned the majority of schools has yet to comply.
There are several school-based defibrillators at Stuyvesant High School, which was among the first of 275 city high schools now equipped with the devices.
Martha Singer, Assistant Principal: "I think it's very important to have any new technology available to save lives."
But nearly 1,000 city schools are not yet equipped with the life-saving devices, in spite of a state law, passed a year and a half ago, requiring all schools to have them.
Rachel Moyer, Defibrillator Advocate: "How many kids have to die before you realize that there's a law that says that you're supposed to have a defibrillator in all public schools?"
Rachel Moyer became an advocate for the devices, after her own son died at an upstate school with no defibrillator.
Rachel Moyer: "Well I sent my child off to basketball game, and he was a healthy kid. And he died."
The city Department of Education has purchased more defibrillators, but they are in storage at a warehouse in Queens. There are said to be hundreds of defibrillators inside, many of which have been storage for months.
James Oddo, (R) NYC City Council: "It borders on negligent that 18 months after the state has passed a law, we still have the Department of Education not complying with that law."
The Department of Education says the seven hours of training required for the machines have stalled their being deployed to all schools; and that there is no designated state funds for that training. And the Department of Education says it expects every school to have one by the end of this school year."
In 2005, I published an article on this website about a boy who lost his life because there was no defibrillator at his school:
Mom Sues NYC DOE For the Death of Her Son While At School; There was No Defibrillator
I also wrote about how in 2003 Deputy Chancellor Anthony Shorris testified at New York City Council against buying defibrillators for every school, saying he did not see any need to spend the money:
New York City's Political Mess: Hide the Skeletons, Deny, Deny, Deny...This is How it Works
NYC Mayor Bill de Blasio has a cloudy record as far as money and transparency is concerned, and so did Mayor Bloomberg:
There are City-wide Cut-backs for Education, But Raises for Mayor Bloomberg's Pals and Deputy Mayors
Of course we all know that politics is
Silencing Opposition: Education Policy Implementation Becomes a Matter of National Security
We attended NYC Deputy Chancellor Anthony Shorris' presentation to the NY City Council on the expense of defibrillators. He told the audience that despite the law mandating that each and every public school be equipped with these life-saving devices, he had nixed this idea because there was no money. A story on his astounding approach - he was indeed at the same time making a double salary in violation of the Conflicts of Interest Board rules and our own Chancellor Joel Klein knew this - is here:
DOUBLE-DIPPER KLEIN AIDE OUT Moonlighting school deputy quits
BY Alison Gendar, NEW YORK DAILY NEWS, Saturday, July 26, 2003, 12:00 AM
Double-dipping Deputy Schools Chancellor Anthony Shorris has decided to pack it in - a week after the Daily News exposed his moonlighting at a second, high-paying job on school time. Shorris resigned his $168,700-a-year job as one of Chancellor Joel Klein's three deputies effective Aug. 31 to take a job as a visiting professor at Princeton University. His resignation came after The News revealed Shorris had been working Thursday mornings as a $60,000- to $100,000-a-year consultant for Local 1199, and splashed his photo on the front page. Shorris moonlighted with Klein's approval, as well as nods from Klein's predecessor and the city's Conflicts of Interest Board. Public reaction, however, was less forgiving. "Who needs this s---?
" Shorris said to a colleague when he told him of his pending departure. Klein's staff said yesterday the move had been planned and Shorris was not forced out. "He has served the Department (of Education) and the children of New York City with great distinction, and he will be sorely missed," Klein said. Shorris, who started at the then-Board of Education in 2001, had taken the deputy chancellor post with the understanding that he would help the new administration get its plans off the ground, Klein's staff said. Shorris has had numerous run-ins with Klein on a number of key issues, staffers said, from how to implement President Bush's No Child Left Behind Act to the reorganization of the bureaucracy, which was led by an outside consultant. The chancellor's tepid support of Shorris when the double-dipping story broke was the final indignity, sources said. The deputy acknowledged that he had been doing several hours of consulting work on Thursdays for the union's nonprofit health care fund. Former Chancellor Harold Levy, who approved the unusual arrangement, said Shorris put in long hours, nights and weekends for the system, and so a few hours one morning a week were never missed. Shorris is taking a job at Princeton's Woodrow Wilson School of Public and International Affairs - the same one he turned down a year ago to be part of Klein's inner circle. Klein's $168,700-a-year chief of staff,
LaVerne Srinivasan
, will take Shorris' job as one of the chancellor's three deputies. Tweed insiders questioned whether the chief of staff had the experience needed to pick up where Shorris, a career public servant and holdover from the previous administration, left off. The chancellor, however, said Srinivasan, a lawyer and former music executive, was "without question one of the most talented managers I have worked with in the public and private sectors."
See here as well:
Panel Investigates Deaths of 3 Students
by Tom Kertes, Education Update, March 3, 2003
I believe that a newspaper showed Mr. Shorris getting out of a publicly-funded chauffeur-driven limousine around the same time as he refused to pay for the AEDs. He evidently took his son to a private school on the Upper East Side of Manhattan, on the public dime.
Mr. Shorris was the first Deputy Mayor appointed by the de Blasio administration
after Bill de Blasio was elected Mayor. Go figure that one out. Shorris met his wife,
Maria Laurino
, when they were both working for David Dinkins, who was Mayor of New York City 1990-1993.
NYC Mayor Bill de Blasio met his wife Chirlane McCray also while working for David Dinkins
.
In sum, MS 226 staff and students are in danger. Leader Rushell White is so consumed with excuses for her bully behavior and
getting money from scoundrel Ruben Wills
that the health, safety and well-being of the employees and students in her school are far from her mind.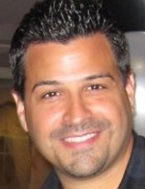 David Possner
But I would like to congratulate AP David Possner, who,
because of his bravery and strength
, has brought all of the information about Rushell White to the media and has withstood the most degrading retaliation of Rushell White (
a mural
?
Called a "bad jew
"?)
On Friday October 28, 2016, David sent me the following:
"Ms. White was in the school library with AP Shirley and the science coach, Ms. Bucknor. Earlier in the morning a repairmen, Miguel, from Dell computers came to fix some computer keyboards that were broken. When he was finished, I asked if him I could show him some broken keyboards in the computer lab in the back of the library. Ms. White then walked into the computer lab and asked what I was doing. I explained that the Dell repairman was here to fix keyboards, and I wanted him to look at the keyboards in the computer lab to fix them. She directed me to leave. As I was leaving, I was holding the Dell repairman's receipts that he needed me to sign. Ms. White then walked to the other side of the library, and called me over and stated that "she needed a favor". She stated: "Never come near me. Never be in my presence. When you see me, leave the room. When you see me coming, walk in the other direction."
Great walls of China! Rushell White is making it impossible for David to do his job, which necessitates communicating with her, but if he does, he could get charged with insubordination. This Catch 22 must be addressed by CSA. What say you, Ernest Logan?
Rushell will not be able to charge David with incompetency, because David's Attorney Roger Adler, with whom I work on David's case, just won the New York State Supreme Court
Article 78 and we overturned the U rating David received
from Rushell in 2014-2015. So Rushell White is going to have to make up some kind of misconduct in order to get him charged and removed from her payroll.
Stay tuned for Principal White's next act of retaliation. People consumed by hate and anger never think rationally.
Betsy Combier
President, Advocatz and The E-Accountability Foundation
Editor,
Parentadvocates.org
Editor,
NYC Rubber Room Reporter
Editor,
New York Court Corruption
Editor,
National Public Voice
Editor,
NYC Public Voice
Editor,
Inside 3020-a Teacher Trials